The holidays can sneak up on all of us. I'm in the business of helping people celebrate the holidays, and even I get surprised as the weeks disappear, and the seemingly distant holiday season is suddenly upon us.
It's easy to understand why this happens when you are wrapped up in the day-to-day tasks of managing an office or department. So although some people complain about Christmas catalogs arriving in the fall, and holiday decorations going up too soon, there are some good reasons to start planning ahead for the season. Ordering and sending holiday greeting cards for business, corporate gift giving, and planning holiday parties take time, just like any other corporate project.
Simple yet effective time-management strategies can reduce stress, save the company money, and make the holiday season at work more enjoyable.
Make a list and check it twice—or even more if you have to—to ensure that you have prioritized all the activities for the upcoming holiday season. You have a little more flexibility with elements that you control, such as updating the company holiday cards mailing list, than you do with ordering the holiday cards for business, planning the holiday party and deciding on holiday gifts for clients and staff.
You need to make decisions sooner for some of these activities, in order to allow for order processing, delivery time or getting a site reservation at a favorable time.
Feeling the time crunch? Give yourself an extra week — consider sending New Year's greeting cards instead.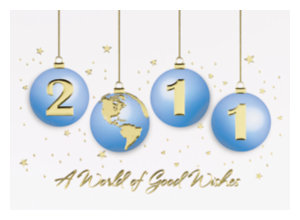 ---