Were you one of those kids who was expected to bring home good grades in school? Other parents (gasp) paid their kids to bring home As while you got The Look for anything less than an A-minus. Sound familiar?
Business can be the same way, and it's easy to overlook consistent high performance. But business is built on relationships. Don't limit your interactions to trouble-shooting and complaints. Make sure to commend your contacts for their reliability and quality work.
One way to do this is to send a congratulations card. Here are a few reasons why.


Three Reasons to Send a Congratulations Card
An employee meets or exceeds a goal. Of course they should be meeting goals (that's what goals are for), but take the time to celebrate their success.
A customer or vendor wins an award or posts a great quarter. Successful business relationships are the key to success. Honor the achievements of those connections, too.
A business relationship accomplishes a personal milestone. Perhaps a long-time customer won a leadership award, an employee ran their first marathon, or a vendor just had her first baby. Strengthen your personal connections by recognizing the event.
Of course, you hired or are doing business with them because of their high standards, but there's no harm in pointing out that you've noticed their hard work. And they might surprise you by working even harder.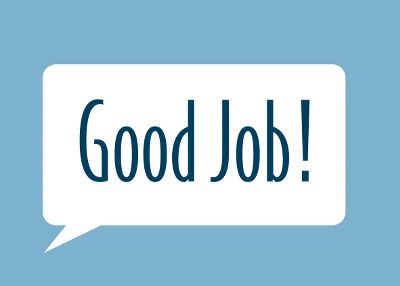 CLICK HERE to shop our selection of personalized congratulations cards for business.