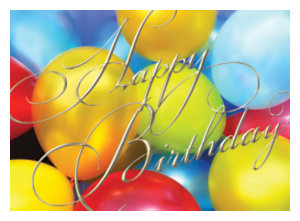 People often ask why they should buy boxed holiday cards online, instead of just going to a stationery store or another "bricks and mortar" retailer.
Of course, stores are great when you just need one card, but when buying in bulk there are a number of benefits to purchasing boxed holiday cards online.
Sometimes stores are limited in the number of designs for greeting cards that they can offer on site. Imagine having over 800 designs to consider at your fingertips, online and in full color. These choices include everything from religious holiday cards to funny holiday cards to photo holiday cards and greeting cards with calendars.
You can easily search for different types of cards using filters to narrow your choices.
Online orders of boxed holiday cards can be customized and visualized as you order, including imprinting colors, fonts, and foil stamping options as well as pre-written verse ideas. You can see if your font and color imprinting selection is the one that's right for your greeting cards.
You know exactly what it costs because the online ordering system automatically calculates your different pricing options.
Your online holiday-card provider stores your information to make future orders even faster.
What other benefits have you or your company experienced by purchasing cards online?
---