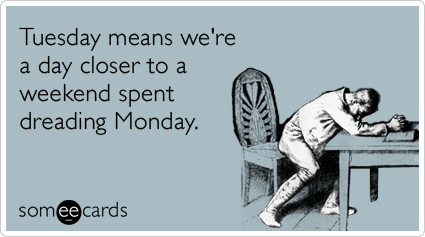 If you don't treat your employees well they might start looking elsewhere, or at least start sending each other snarky ecards. Don't take the risk; show them that you appreciate them.
Studies have shown that happy employees are productive ones. Show appreciation for your team members to do wonders for morale.

Seven Ways to Show Appreciation
You can take small, meaningful actions to show employees that you value them and the work that they do. Here are some ideas to get you started:
Make the work environment fun by holding events like decorating the workspace or having a chili cook-off.
Send employees handwritten cards expressing your appreciation for a specific achievement that they made, a character trait that you admire, or to thank them for their hard work.
Reward your staff with gifts like flowers, gift cards or movie tickets.
Allow employees to have flexible work hours, as the workload permits, so they can attend attend personal events held during traditional work hours.
Ask team members about their professional goals, then do what you can to help: introduce them to peers, or suggest books, conferences or online training they would find useful.
Listen to the suggestions employees make and act on them if possible. Make employees more comfortable by getting better chairs, keeping the beverage area fully stocked or fixing the squeaky doors.
Give public praise for work well done via staff meetings or in office correspondence.
Of course one of the simplest ways to convey your appreciation is to take a few minutes and write out your sentiments on a real card. A physical reminder of your appreciation with a personal touch will be a daily reminder of their value to you and the company.